PRESIDENT MESSAGE
---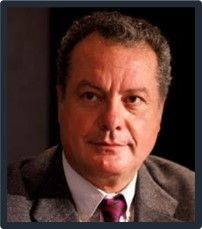 Vassilis Lykomitros
WS9 Chairman


We are delighted to welcome participants from all around the globe to World Spine 9, the ninth World Congress of Spine Surgery, in Athens-Greece.


The idea of hosting a combined spinal meeting between the World Spinal Column Society and the Hellenic Spine Society, as a representative of all the Balkan region, originates from the need for lifelong learning and interactive education on spine pathology and surgery.


The program of this meeting is multi-thematic and emphasis is given on controversial issues in spinal surgery as well as on new aspects such as tissue engineering and spinal technology advances. This unique collaborative meeting between spinal specialists from around the world will give an exceptional opportunity to exchange knowledge and experiences.


We are certain that this three-day program will provide new insights that you can apply to your practice as we will review the latest in spine surgery techniques and research, discuss our most complicated cases and debate clinical and surgical problems.


It is our honor and pleasure to welcome you all to the World Spine 9 & 15th Annual Congress of the Hellenic Spine Society & 45th Scoliosis Symposium "N. Giannestras – P. Smyrnis" to the city of Athens, the historical Capital of Science and Philosophy, hoping that you will enjoy your visit through its unique culture, picturesque sights and traditional gastronomy.